Bariatric Steel Transit Wheelchair
BARIATRIC WHEELCHAIRS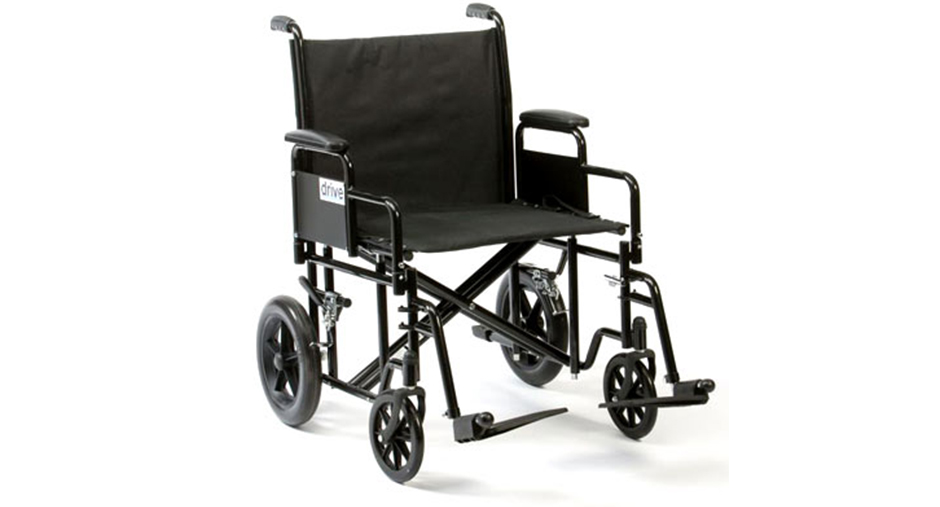 User Weight
The Bariatric Transit Wheelchair is capable of carrying a user weight up to 32 stone

Seat Width
The Bariatric Transit Wheelchair Width has a seat width of 22 inches

Carry Weight
The Bariatric Transit Carry Weight has a carry weight of 22kg
Bariatric Steel Transit Wheelchair
The Drive Medical Bariatric Transit Steel Wheelchair is specially designed to cater for a larger user requiring additional support. With dual, reinforced steel cross braces and reinforced steel frame the Bariatric Transport Wheelchair is strong enough to provide added support. The transit wheelchair also has heavy-duty, nylon upholstery for easy cleaning and features a carry pouch at the back of the seat for added convenience. The Drive Medical Bariatric Transit Wheelchair has a 22 inch seat width removeable armrests to allow for easy storage.
FREE DELIVERY
No hidden costs, delivery on all wheelchairs listed on Wheelchair Prices is FREE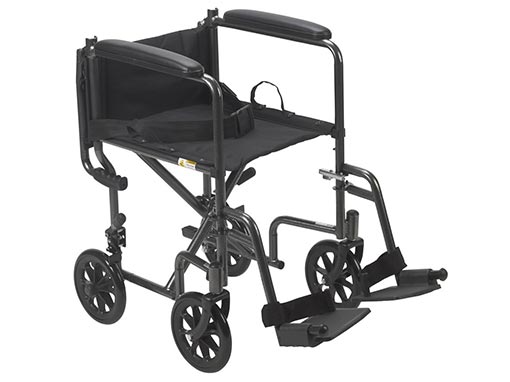 Bariatric Steel Transit Wheelchair
The Bariatric Transit Wheelchair has strengthened nylon upholstery which offers excellent comfort for the user. The seat also has a handy back carry pouch for carrying small items. The wheelchair is fitted with removable, reversible padded armrests giving additional comfort when the Bariatric Transit Wheelchair is in use.
Product Features
Suitable for use on most surfaces the Bariatric Transit Wheelchair is manufactured with 12″ rear solid tyres. The height adjustable footrests allow for highly comfortable seating position for the user and make this chair suitable for most users. This chair folds to a compact size for ease of transportation and storage.
Read our blog