Travelux Quest Electric Wheelchair
ELECTRIC WHEELCHAIRS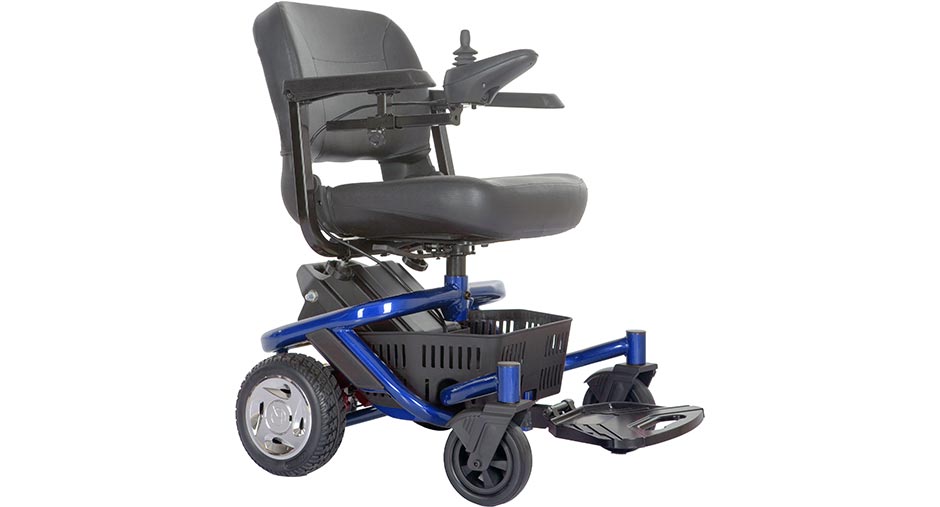 Quest User Weight
The Travelux Quest electric wheelchair is capable of carrying a user weight up to 18 stone 2lbs.

Quest Heaviest Part
The heaviest part of the Quest electric wheelchair is 3 stone 7lbs.

Quest Range
The Travelux Quest electric wheelchair has a maximum range of 9 miles.

Quest Battery
The Quest electric wheelchair is powered by a 18Ah battery.

Quest Speed
The Travelux Quest Electric Powerchair can achieve a maximum speed of 4mph.

Quest Seat Width
The Quest Electric Powerchair has a seat width of 18 inches.
Travelux Quest Electric Wheelchair
The Quest Electric Wheelchair is very suitable when you're looking for an electric wheelchair that can be easily transported that also offers you the opportunity to carry a thing or two. Because this compact electric wheelchair is demountable in four parts, you can transport it in most cars and easily carry it along on trips away.
FREE DELIVERY
No hidden costs, delivery on all wheelchairs listed on Wheelchair Prices is FREE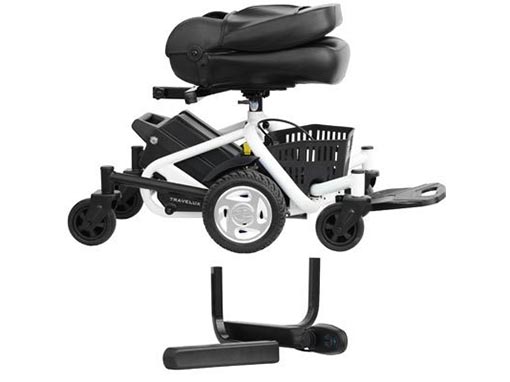 Travelux Quest Electric Wheelchair
Easily broken down into managable parts the Quest is perfect for holidays, shopping trips or popping into the boot of your car for a day out.
The seat is upholstered in wipable material and is padded to ensure your comfort. The seat  can be easily adjusted to suit the individual users needs.
The multi-positional armrests and adjustable foot plate ensure you can adjust the chair for your comfort. The Quest Electric Wheelchairs articulating front beam system makes travelling over uneven terrain more comfortable.
Product Features
With it's agile controls, and small turning circle, we view the Travelux Venture Electric Powerchair is superb value for money.
All electric wheelchairs listed are supplied with batteries and a charger.
Read our blog