Foldalite Electric Wheelchair
ELECTRIC WHEELCHAIRS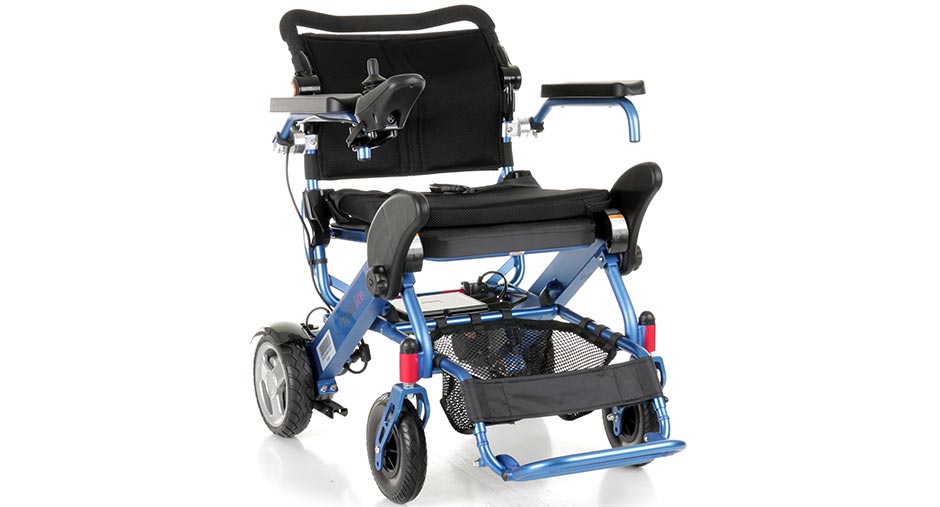 User Weight
The Foldalite electric wheelchair is capable of carrying a user weight of up to 18 stone.

Heaviest Part
The heaviest part of the Foldalite electric wheelchair weighs 3 stone 9 lbs.

Range
The foldalite powerchair has a maximim range of 9 miles on a full charge.

Foldalite Battery
The Foldalite electric wheelchair is powered by a 10Ah Battery.

Speed
The Foldalite powerchair is capable of a maximum speed of 4mph.

Foldalite Seat Width
The Foldalite Powerchair has a seat width of 15 inches.
Foldalite Electric Wheelchair
The Foldalite really cracks the code when it comes to ease of use. After just a few minutes familiarising yourself with the setup of this powerchair, you'll be able to quickly and effortlessly fold it into a compact package that's perfect for storage and transportation. With a weight of just 25kg (3st 13lbs), you won't struggle to lift the Foldalite into the boot of your car either. The joystick is remarkably user-friendly and can be fitted to either armrest depending on your preferences. For ease of access and to get closer to desks and tables, simply swing the armrests out of the way.
FREE DELIVERY
No hidden costs, delivery on all wheelchairs listed on Wheelchair Prices is FREE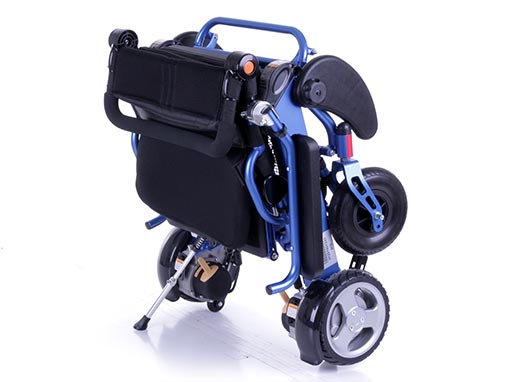 The Foldalite is easily folded
The Foldalite can be folded down into a light and compact size that can be stored in the boot of a car.Ideal for day trips, cruise holidays, and the batteries are airplane safe.
When you are ready to go the Foldalite easily unfolds ready for use. The Foldalite powerchair can carry a passenger weight of up to 18 stone 2lbs for a distance of 9 miles.
Foldalite Controls
The Foldalite has an easy to use joystick that makes controlling and steering the electric wheelchair simple. The jostick can be fitted to either side of the powerchair arms to suit you.
For working, eating or getting out of the electric wheelchair the arms swing away. This is great for working on a computer or at a desk.
Read our blog