Aluminium Traveller Wheelchair
TRANSIT WHEELCHAIRS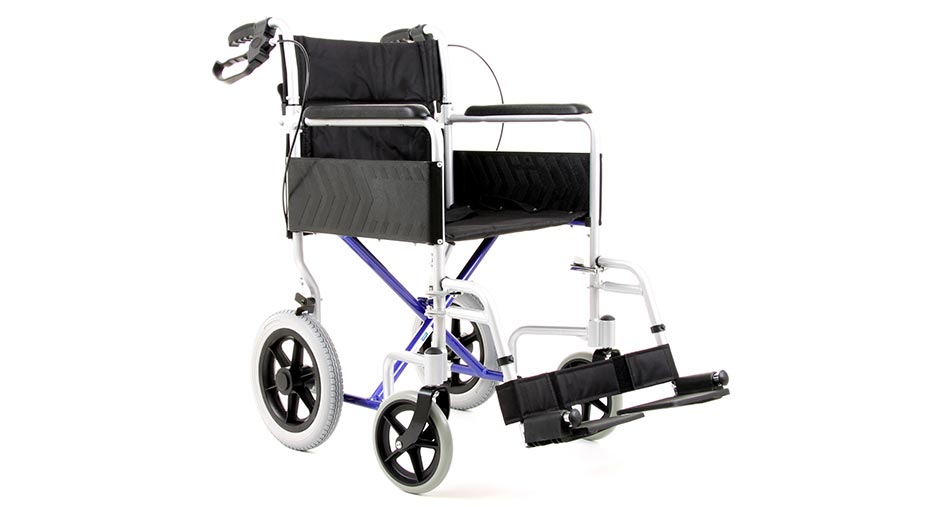 Aluminium Traveller User Weight
The Traveller transit wheelchair is capable of carrying a user weight up to 17 stone 5lbs.

Aluminium Traveller Seat Width
The Traveller wheelchair has a standard seat width of 18 inches.

Aluminium Traveller Carry Weight
When transporting the Traveller wheelchair it weighs a mere 8kg
Aluminium Traveller Wheelchair
The Aluminium Traveller Transit Wheelchair is an amazing new transit wheelchair brought to you exclusively from. Designed to be a safe and versatile transit wheelchair the Traveller Transit Wheelchair is the ideal wheelchair to transport those who have problems with their mobility. Complete with a number of useful features the Traveller Transit Wheelchair is both incredibly light and very practical, making it very easy to transport. The  Traveller Wheelchair is perfect for use both inside and outside.
To ensure comfort and style the Traveller Transit Wheelchair is fitted with a nylon upholstery which can be clean easily and can be sat in for long periods of time. One great feature of the Traveller Transit Wheelchair is that it is so easy to take with you on days out or on holiday. Simply fold down the wheelchair and effortless carry it, the Traveller when folded will fit onto almost all car boots making it the best option when out and about. Additionally this feature means that the Traveller Transit Wheelchair can be stored even where space is tight due to its compact size.
FREE DELIVERY
No hidden costs, delivery on all wheelchairs listed on Wheelchair Prices is FREE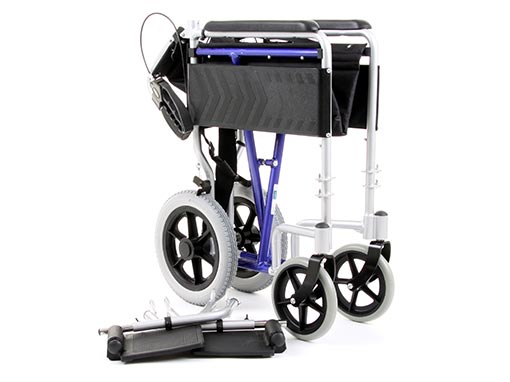 Aluminium Traveller Wheelchair
The Traveller Wheelchair is able to ensure comfort with padded arm rests and an attractive nylon upholstery which is durable and easy to clean. For improved safety the Aluminium Wheelchair  comes with a seat belt and swing away footrests which allow for greatly stability when sitting in and getting up from the chair.
Product Features
With its lightweight and compact design the Aluminium Traveller can be easily carried and stored in your car boot making it ideal for short trips and for taking on holiday. Weighing in at a mere 9 kg the back of the Aluminium Traveller Chair can be folded down to allow it to fit into most car boots with ease.
Read our blog