Enigma Energi Electric Wheelchair
ELECTRIC WHEELCHAIRS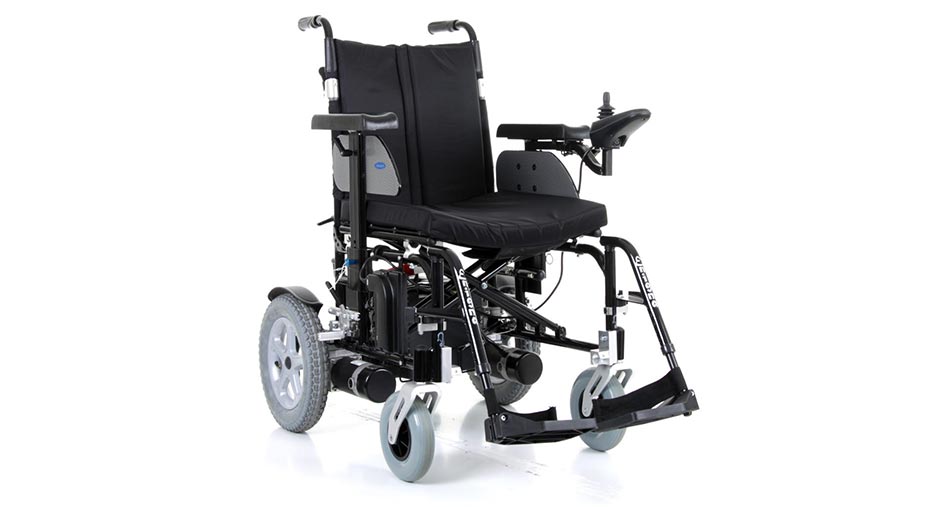 Enigma Energi User Weight
The Enigma Energi electric wheelchair is capable of carrying a user weight up to 21 stone.

Enigma Energi Heaviest Part
The heaviest part of the Enigma Energi wheelchair weighs 3 stone 13 lbs.

Enigma Energi Range
The Enigma Energi electric wheelchair has a maximum range of 15 miles.

Enigma Energi Battery
The Enigma Energi Powerchair is powered by a 34Ah battery.

Enigma Energi Speed
The Enigma Energi Wheelchair can achieve a maximum speed of 4mph.

Enigma Energi Seat Width
The Enigma Energi Powerchair has a seat width of 16 inches.
Enigma Energi Electric Wheelchair
The Enigma Energi Electric Powerchair represents real value for your money. This electric powered wheelchair is incredibly lightweight thanks to its super strong aluminium frame. The powerful electric motors provide plenty of quiet power that is easy to control and very responsive. This wheelchair has a very small turning circle making it well suited to both indoor and outside use.
With a top speed of 4mph and a long range of 15 miles, this power wheelchair provides all the performance of a mobility scooter, yet has all of the physical support and  benefits of a regular wheelchair. With many luxury features often found on more expensive power wheelchairs, the Enigma Energi powerchair is a real winner.
FREE DELIVERY
No hidden costs, delivery on all wheelchairs listed on Wheelchair Prices is FREE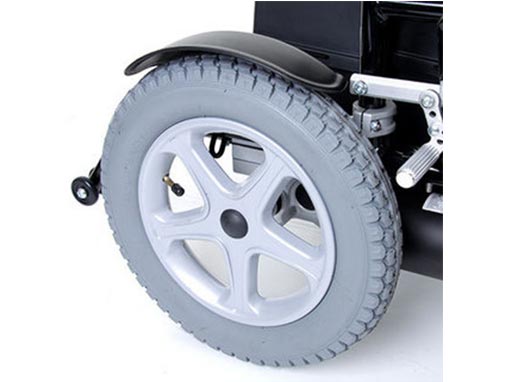 Enigma Energi Powerchair
This version is available as standard with user control. Dual control for user and attendant or purely attendant control are available at extra cost. Please use the drop down menu at the top of this page for pricing and selection of extras. The unique double cross brace provides superb control and manoeuvrability making light of pavements and walkways.
Product Features
The Enigma Energi Electric Power Wheelchair is one of the most versatile well made powerchairs on the market. We have made this short video to help illustrate the ease with which it is assembled and controlled once in use.
Read our blog