Aspire Transit Wheelchair
TRANSIT WHEELCHAIRS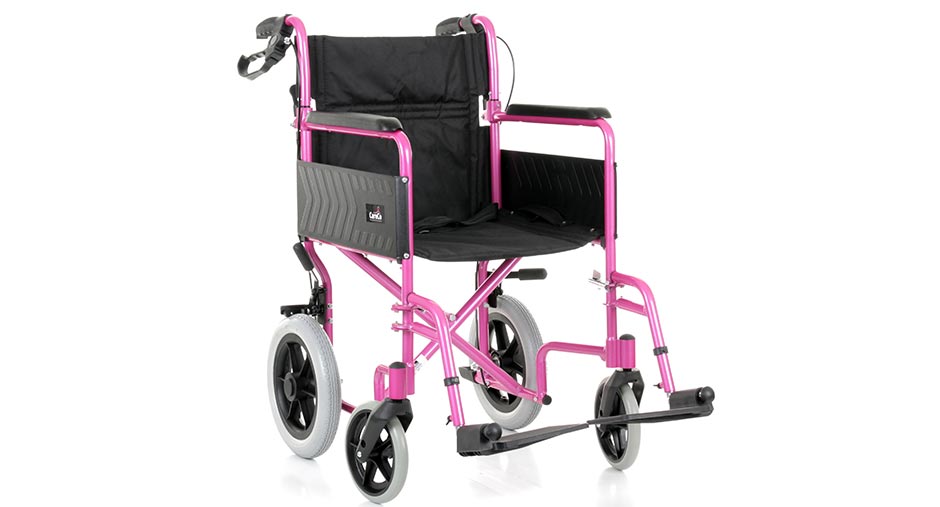 Aspire User Weight
The Aspire travel wheelchair is capable of carrying a user weight up to 17 stone 5lbs.

Aspire Seat Width
The Aspire wheelchair has a standard seat width of 18 inches.

Aspire Carry Weight
When transporting the Aspire transit wheelchair it weighs a mere 11.2kg
Aspire Transit Wheelchair
Lightweight and incredibly versatile, this wheelchair is ideal for keeping you on the move. With a foldable design capable of fitting into the boot of most cars, the sturdy aluminium frame makes this wheelchair light enough to lift but robust enough for transit. The compact Aspire Travel Wheelchair can be folded and stored neatly when not in use, making it ideal if space is limited.
FREE DELIVERY
No hidden costs, delivery on all wheelchairs listed on Wheelchair Prices is FREE
Transportable
The Aspire transport wheelchair can be easily folded down allowing for easy storage in the boot of your car, ideal for days out.
If space is limited at home the Aspire can be folded down and tucked away when not in use.
Aspire Safety
With safety in mind the The Aspire is equipped with assistant handle brakes that lock into place keeping you safe and secure.
For each sale of the Aspire wheelchair a donation of £10 will be made to the Haven cancer charity.
Read our blog