Explorer Bariatric Wheelchair
BARIATRIC WHEELCHAIRS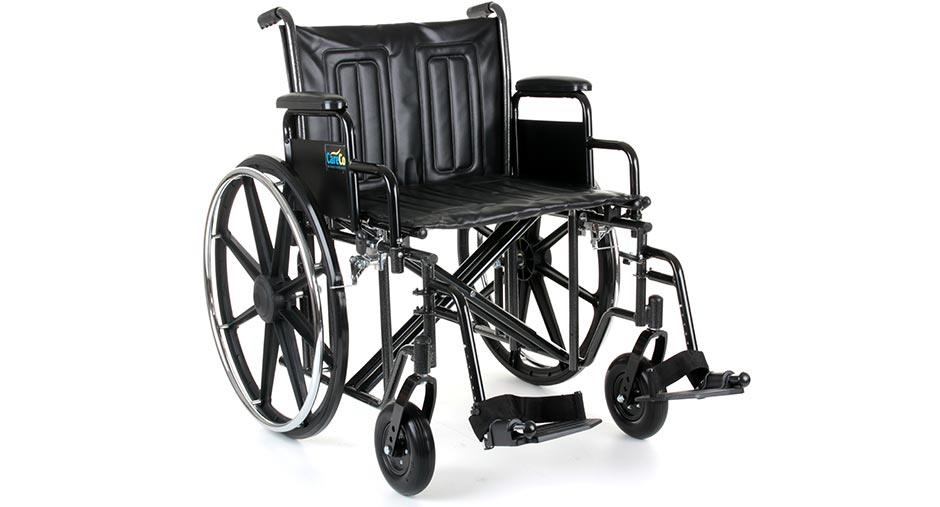 User Weight
The Explorer Transit Wheelchair is capable of carrying a user weight up to 32 stone

Seat Width
The Explorer Heavy Duty Wheelchair Width has a seat width of 22 inches

Carry Weight
The Explorer Heavy Duty Carry Weight has a carry weight of 26kg
Explorer Bariatric Wheelchair
The Explorer Bariatric wheelchair will accommodate a maximum user weight of 32 stone (200kg), with the carbon steel frame offering reliable strength. The 22 inch seat is supported by a dual axle brace, enabling you to alter the height and find the perfect set-up. The solid construction also eliminates the risk of the frame twisting or buckling.
FREE DELIVERY
No hidden costs, delivery on all wheelchairs listed on Wheelchair Prices is FREE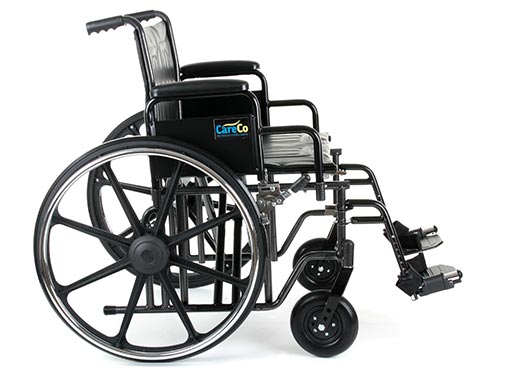 Explorer Bariatric Wheelchair
The Explorer Bariatric Wheelchair has strengthened nylon upholstery which offers excellent comfort for the user. The seat also has a handy back carry pouch for carrying small items. The wheelchair is fitted with removable, reversible padded armrests giving additional comfort when the Explorer Bariatric Wheelchair is in use.
Product Features
Suitable for use on most surfaces the Explorer Wheelchair is manufactured with 24″ rear solid tyres. The height adjustable footrests allow for highly comfortable seating position for the user and make this chair suitable for most users. This chair folds to a compact size for ease of transportation and storage.