Self Propelled Wheelchairs
Prices Range from £79 including delivery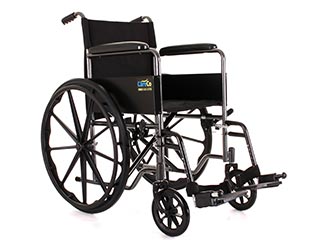 The Viper is an impressive looking wheelchair designed with style in mind. The sporty look of the Viper wheelchair stands out and will have you turning heads wherever you go.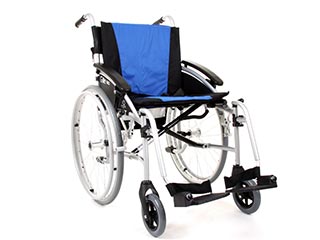 Available in a range of seat widths(16", 18" and 20"), the G-Lite is ideal for anyone looking to gain back their independence through using a wheelchair.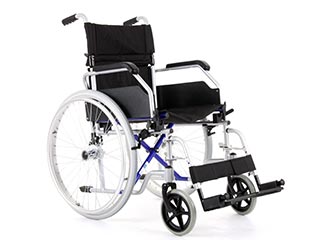 If you have to use a self-propelled wheelchair you want it to be lightweight yet robust, elements  taken into consideration whilst designing the AirGlide Manual Wheelchair.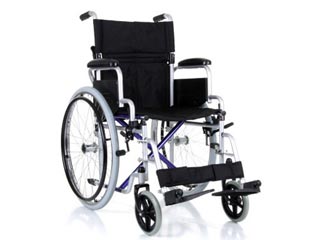 The Xeryus Self-Propelled Wheelchair combines practiability and useability into one high quality chair, packed with features to provide a pleasurable riding experience.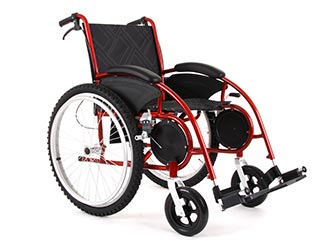 Does your current wheelchair stop you from adventuring further? Unable to tackle certain terrains? Are outdoor activities difficult to manage? Meet the All Terrain Wheelchair!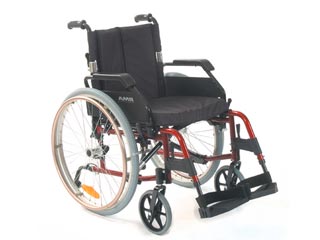 Roma 1500 Self Propelled Wheelchair
The Roma 1500 is a great entry level lightweight wheelchair that comes with a number of features despite weighing in at only 15kg and folding easily for transport.
FREE Delivery on ALL Self Propelled Wheelchairs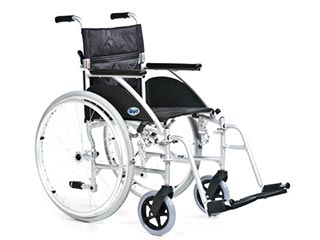 Days Link Self Propelled Wheelchair
The Days Link self propelled wheelchair is an attractive and adaptable wheelchair which offers six different seating widths to suit your individual needs.
Enigma Lightweight Wheelchair
The Enigma lightweight aluminium self-propelled wheelchair offers a value for money introduction to the Enigma Aluminium wheelchair range without compromising on Quality.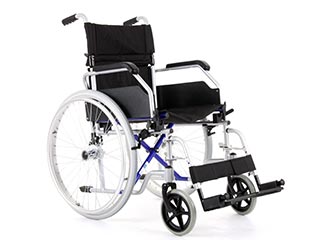 Enigma XS Self Propelled Wheelchair
Made from high quality, light yet strong aluminium, the Enigma XS is a practical, reliable wheelchair able to take you all over town, wherever you want to go.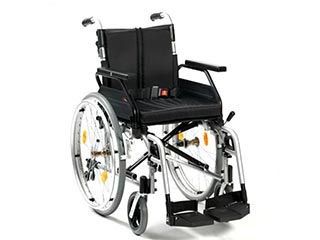 XS2 Self Propelled Wheelchair
The Enigma XS2 self-propelled wheelchair is designed for occasional or frequent use. The XS2 Aluminium wheelchair is designed with many standard features to provide additional comfort.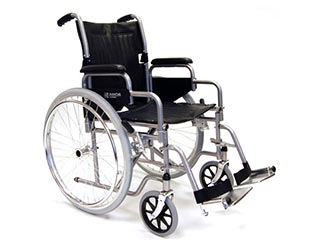 Roma 1000 Self Propelled Wheelchair
The Roma 1000 Self-Propelled Wheelchair is a good quality wheelchair which is packed with a wide range of features allowing it to stand out in terms of design and build.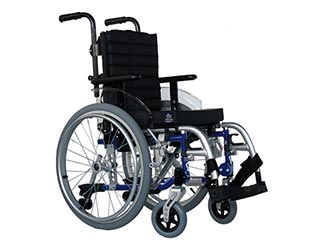 G5 Modular Self Propelled Wheelchair
The Excel G5 Modular Self-Propelled Wheelchair is part of the Van Os aluminium lightweight wheelchairs, these wheelchairs are developed from a whole new vision.