Voyager Heavy Duty Wheelchair
BARIATRIC WHEELCHAIRS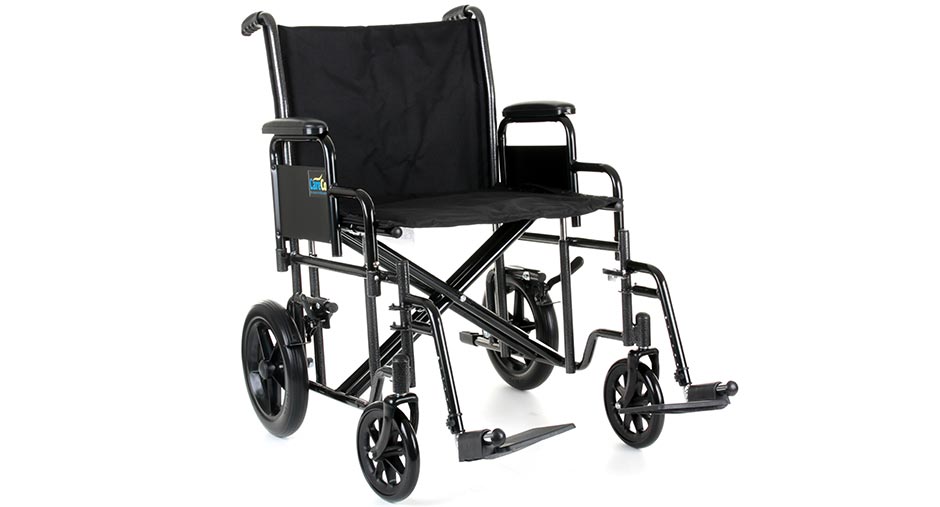 User Weight
The Voyager heavy duty transport chair is capable of carrying a user weight up to 32 stone.

Seat Width
The Voyager heavy duty transport chair has a standard seat width of 22 inches.

Carry Weight
When transporting the Voyager heavy duty wheelchair it weighs a mere 22kg
Voyager Heavy Duty Wheelchair
Those looking for a low maintenance wheelchair will be impressed by the Voyager Heavy Duty Transport Chair. The heavy-duty nylon upholstery provides the comfort and support you need, as well as being easy to clean. The back carry-pouch also lets you keep essentials close at hand, while the ergonomic push bars will be comfortable for an attendant.
FREE DELIVERY
No hidden costs, delivery on all wheelchairs listed on Wheelchair Prices is FREE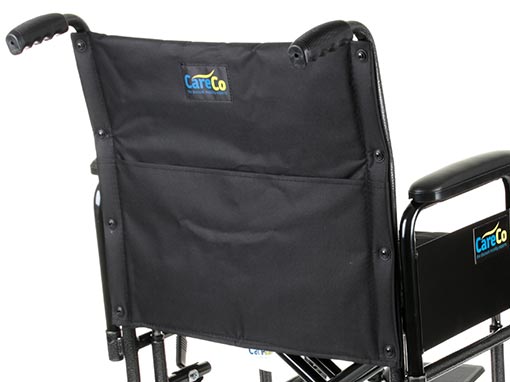 Voyager Bariatric Wheelchair
A dual steel brace construction reduces the risk of the frame twisting and can accommodate up to 32 stone in weight, so you know you can rely it while in transit.
Product Features
The Voyager's 22 inch wide seat features removable armrests and the folding backrest makes for convenient transportation, while the swing-away footrests make for easy access on and off the wheelchair.