G-Lite Pro Transit Wheelchair
TRANSIT WHEELCHAIRS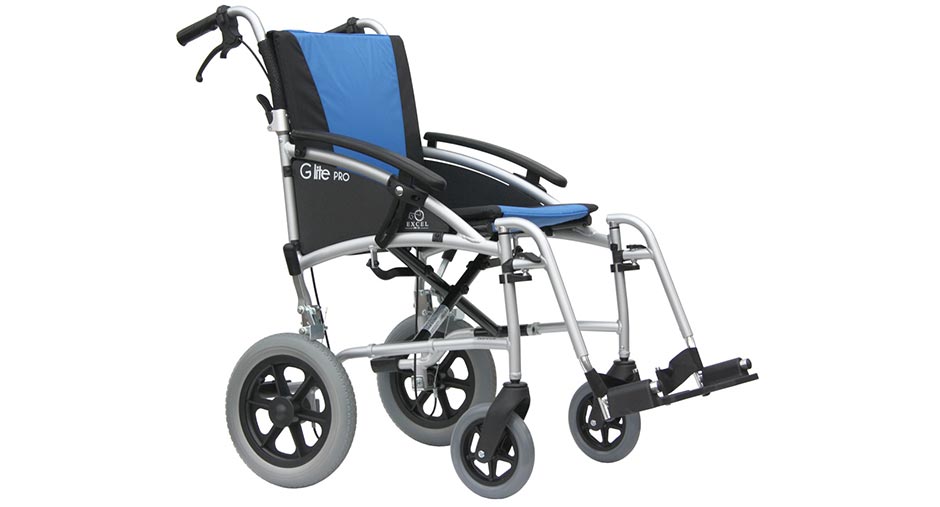 G-Lite Pro User Weight
The G-Lite Pro Transit Wheelchair is capable of carrying a user weight up to 21 stone 4lb.

G-Lite Pro Seat Width
The G Lite has a standard seat width of 18 inches and is also available in 16 and 20 inch seat width.

G-Lite Pro Carry Weight
When transporting the G-Lite Pro Transit wheelchair it weighs a mere 12kg
G-Lite Pro Transit Wheelchair
With height adjustable armrests the sides of the G Lite Pro Transit Wheelchair has been adjusted to provide an ergonomic position when sitting in the chair to improve the posture of the user and ensure comfort. The G Lite pro Transit Wheelchair has a stylish upholstery which can be removed for simple transport and storage as well as to enable it to be easily cleaned.
FREE DELIVERY
No hidden costs, delivery on all wheelchairs listed on Wheelchair Prices is FREE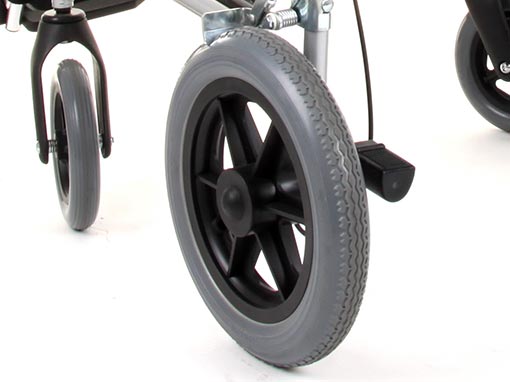 Puncture Proof Wheels
The GLite Pro Transit Wheelchair has puncture proof tyres so you won't need to worry about the wheelchair letting you down on the go.
Product Features
Already compact in size, the G-Lite Pro Transit includes a half-folding back, shrinking the chair down even smaller, perfect for packing away in the car boot for shopping trips and days out, but also ideal for storing away in tight spaces.
Read our blog